---
Another 1,725 coronavirus deaths reported in the UK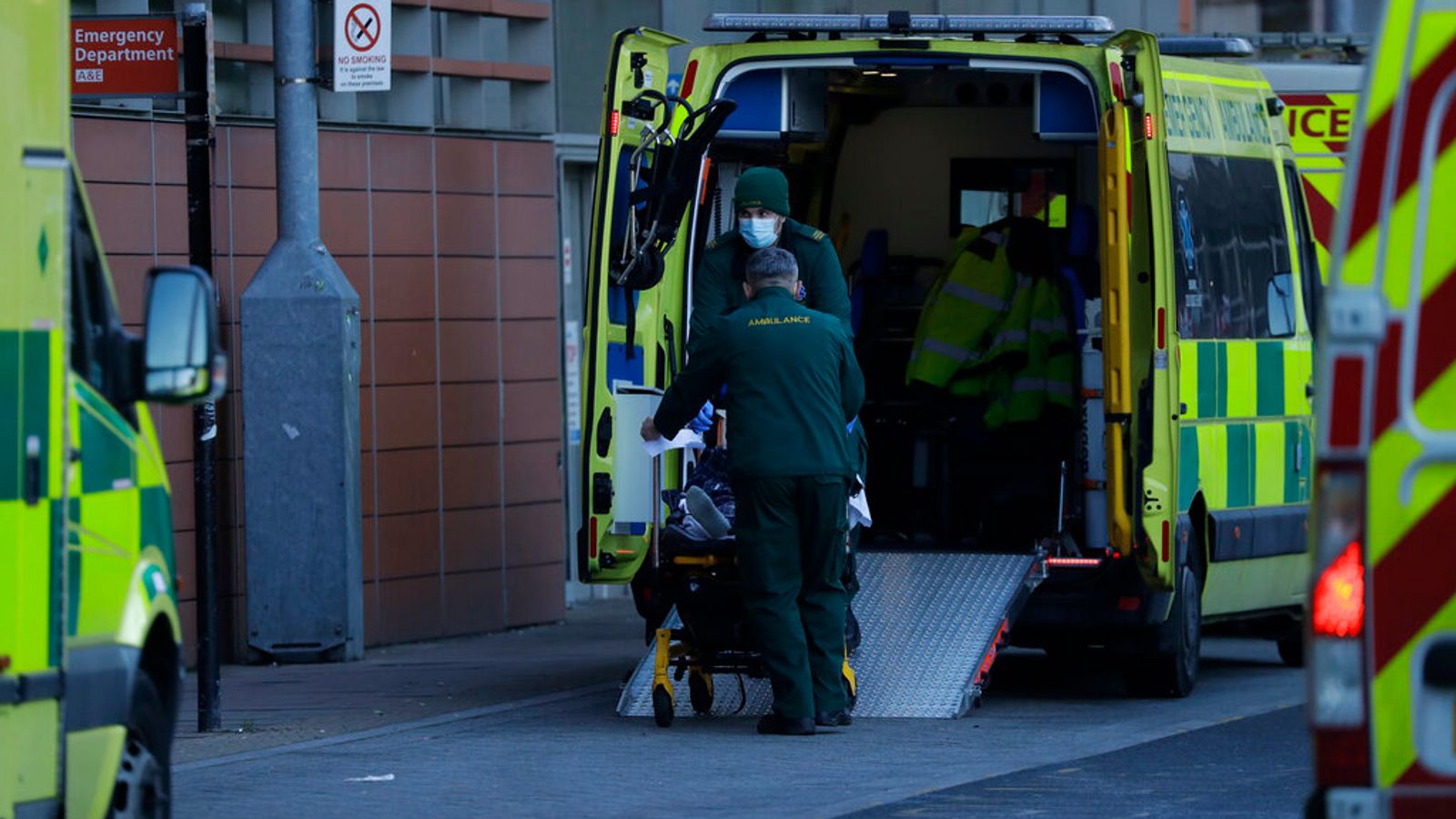 A further 1,725 coronavirus deaths have been reported in the UK – a day after the number of COVID-19-related fatalities surpassed 100,000.
Since the start of the pandemic, a total of 101,887 people have now died in the UK within 28 days of a positive COVID test.
Another 25,308 cases were recorded in the latest 24 hour period – compared to the 20,089 infections that were confirmed yesterday.
Another 311,060 people were confirmed to have had their first vaccine dose on Wednesday, while another 1,710 people were reported as having their second dose.
The latest figures mean a total of 7,164,387 have had their first dose, while 474,156 people have had both jabs.

© Sky News 2020
---