---
Barclays half-year profits almost treble to £5bn as it claws back bad debt provisions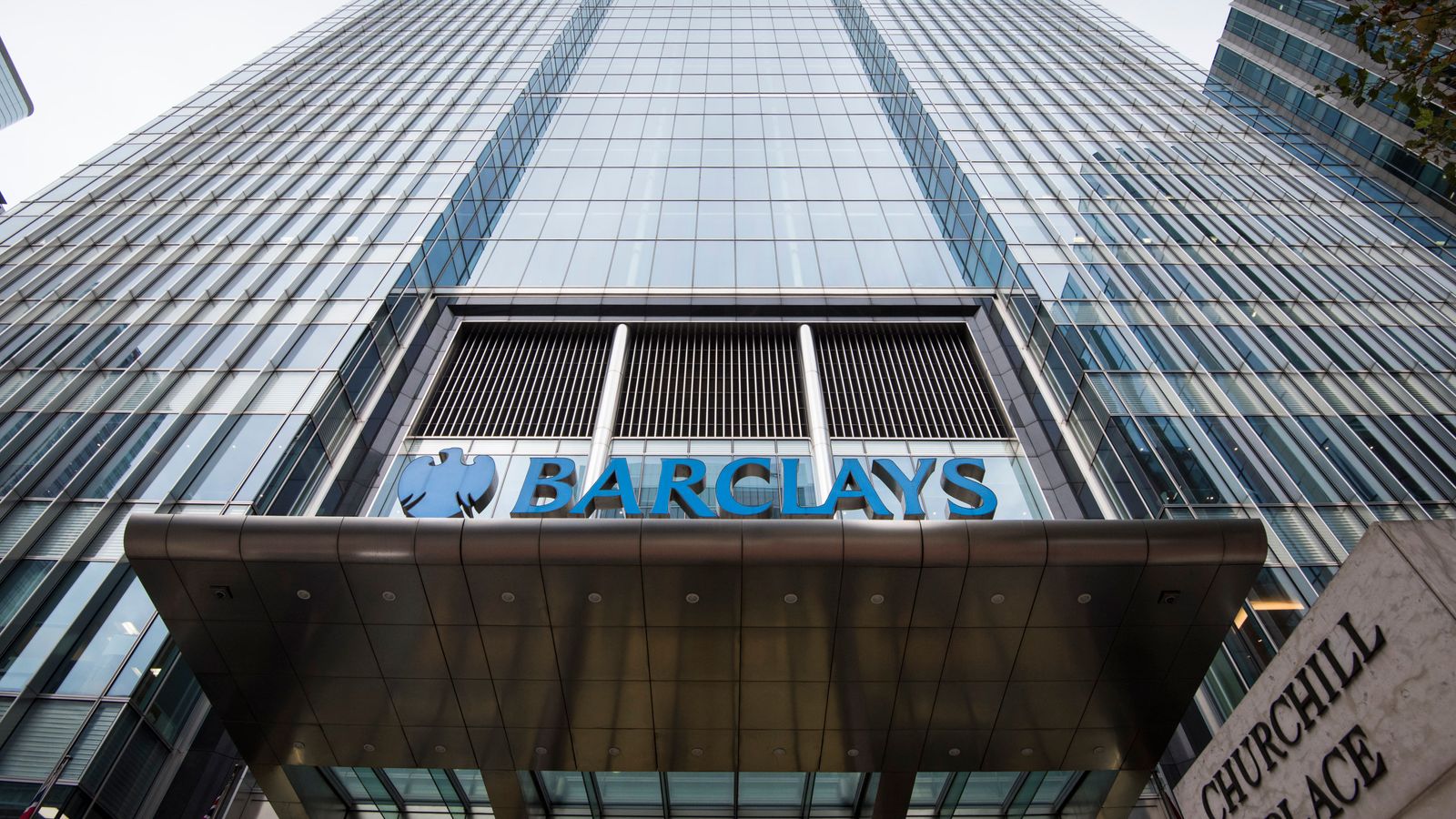 Barclays has reported a near trebling of first half profits to £5bn, partly aided by a decision to unwind provisions it made for bad loans during the height of the coronavirus pandemic.
The bank said it had clawed back £700m from a £3.7bn charge it booked during the same six-month period in 2020 – a time when it, and rivals, prepared for the possibility that the crisis would deliver a deluge of defaults as the economy collapsed.
Barclays forecast that bad loan charges would remain below historical levels due to the improved outlook as its key markets emerge from the COVID-19 disruption.
It reported low default rates on unsecured lending.
Barclays also said it would also resume dividend payments, paying 2p per share for the first half of the year, after the Bank of England scrapped its precautionary curbs on payouts for the sector.
Its pre-tax profit performance was better than the £4.1bn expected by banking analysts.

© Sky News 2020
---