---
Former president of South Africa, FW de Klerk, dies at age of 85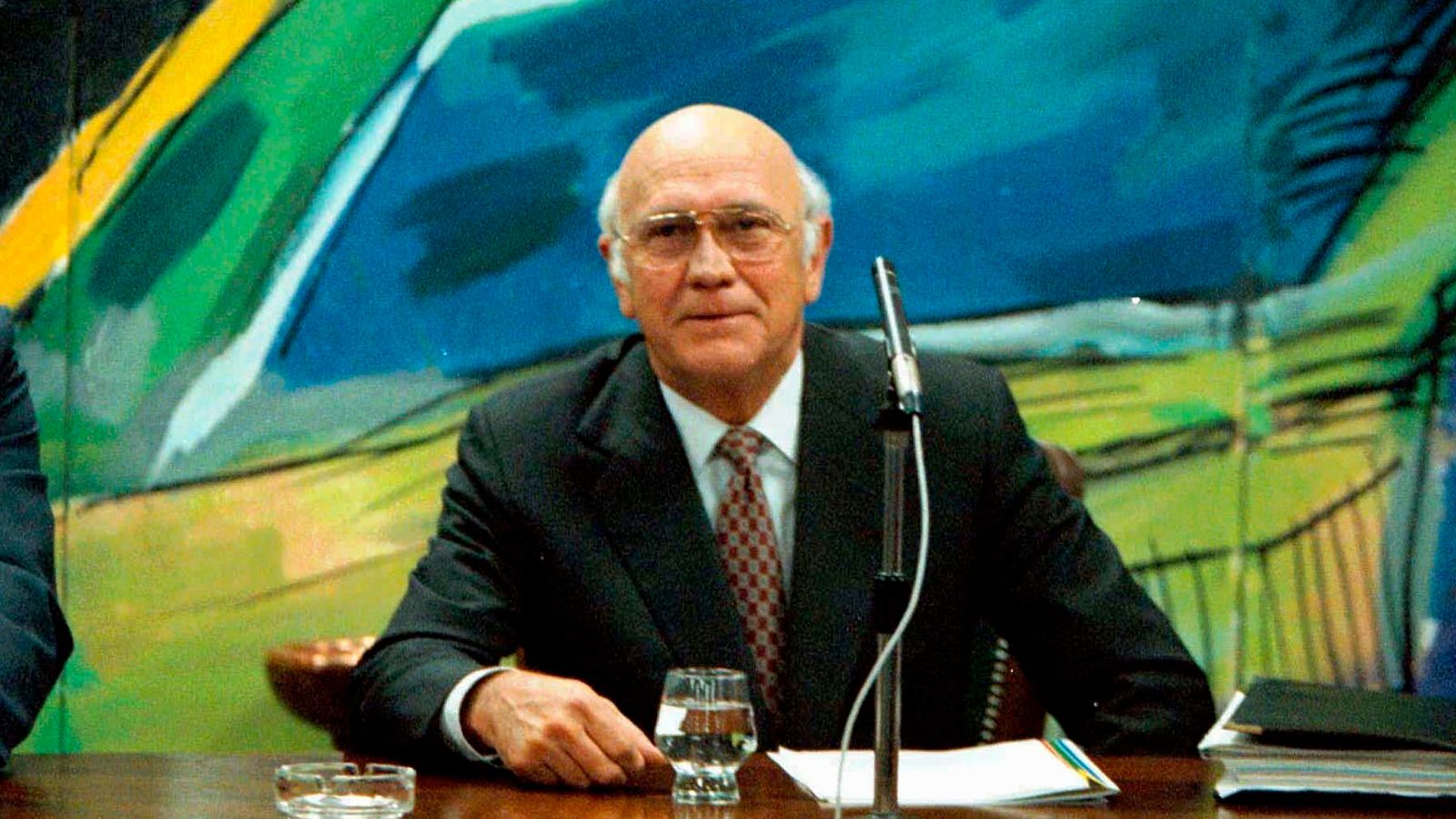 FW de Klerk, former president of South Africa, has died at the age of 85.
"Former President FW de Klerk died peacefully at his home in Fresnaye earlier this morning following his struggle against mesothelioma cancer," a statement from his foundation said.
He was diagnosed in March with the disease, which affects the tissue lining the lungs.
Mr de Klerk oversaw the end of South Africa's white minority rule as the country's last apartheid president.
He and his government dismantled the apartheid system of institutionalised racial segregation and introduced universal suffrage.
He is known for making a speech to the nation's parliament on 2 February, 1990, in which he announced that Nelson Mandela would be released from prison after 27 years.
Mr de Klerk shared the Nobel Peace Prize with Mandela, but his role in the transition to democracy remains a source of controversy.

© Sky News 2020
---