---
More than a million 16 and 17-year-olds to be offered first COVID jab, govt advisers confirm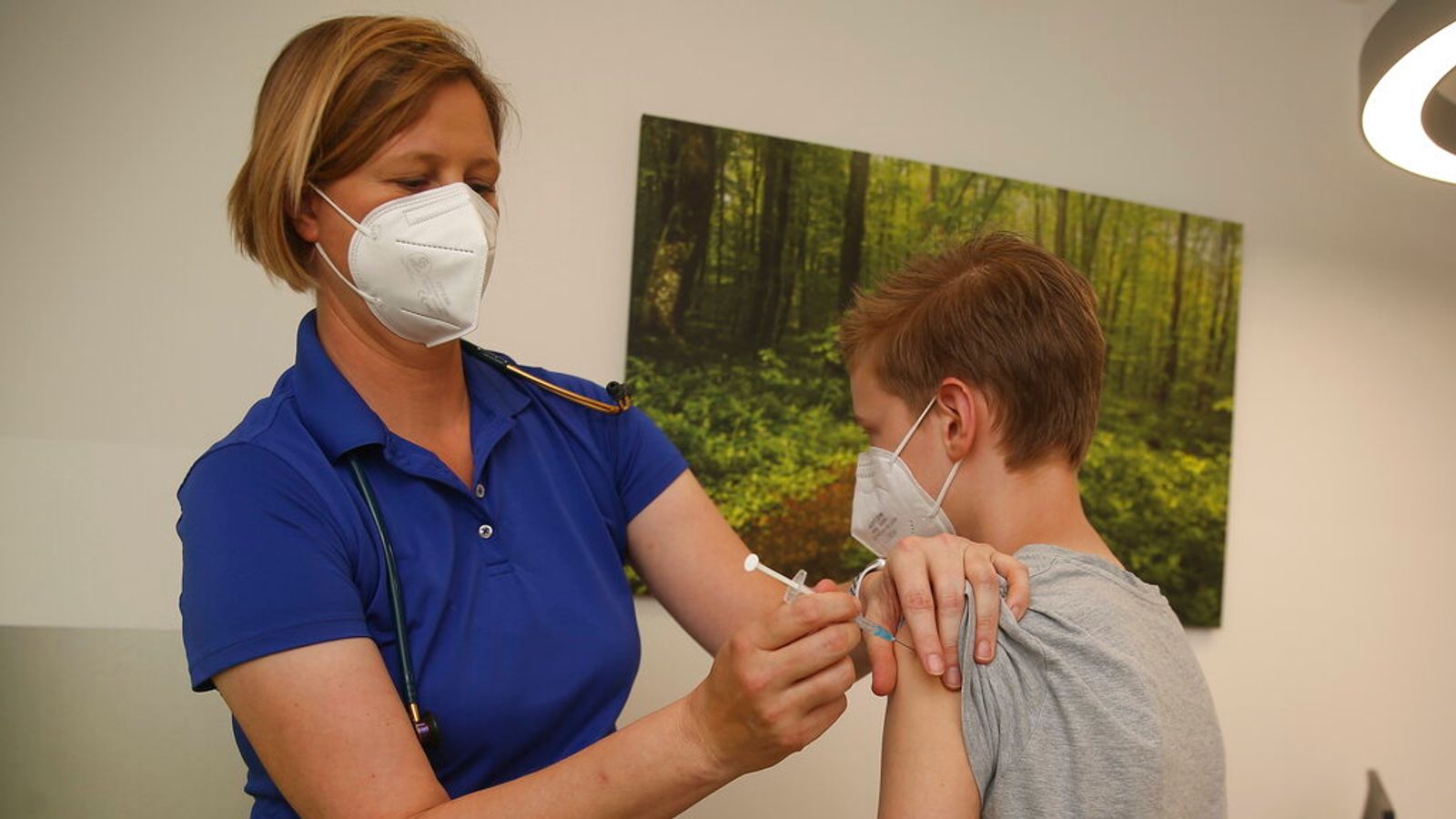 All 16 and 17-year-olds are to be offered a first dose of a coronavirus vaccine, the Joint Committee on Vaccination and Immunisation (JCVI) has recommended.
The UK will now follow other countries including the United States, Israel and France who have started to vaccinate older teenagers against COVID-19.
Live COVID updates from the UK and around the world
A second dose for this age group will be recommended after emerging safety data has been scrutinised, the government health advisory body said.
The first inoculations for about 1.4 million older teenagers will be offered in the next few weeks ahead of a return to classrooms for the start of the autumn term and children will not need the consent of their parents to get a jab.
Official close to the vaccination programme have said that under current guidance, if a child is able to understand the risks and benefits of any medical treatment then they can give their consent without the say-so of their parents.
Health Secretary Sajid Javid said he had accepted the JCVI's recommendations and asked the NHS to prepare to vaccinate those eligible "as soon as possible".
Professor Wei Shen Lim, COVID-19 chair for the JCVI, said: "While COVID-19 is typically mild or asymptomatic in most young people, it can be very unpleasant for some and for this particular age group, we expect one dose of the vaccine to provide good protection against severe illness and hospitalisation."
Younger children aged 12 to 15 will not be advised to get vaccinated in this phase but that could change later, with government scientists continuing to analyse data and evaluate any risks.
In July the JCVI said 12 to 15-year-olds who have an underlying health condition that put them at risk of severe COVID will be offered a vaccination.
And children aged 12 to 15 and live with or are close family contacts with someone who is deemed at risk should also be offered a vaccination. This advice has not changed.

© Sky News 2020
---