---
Polling starts to close in Australian election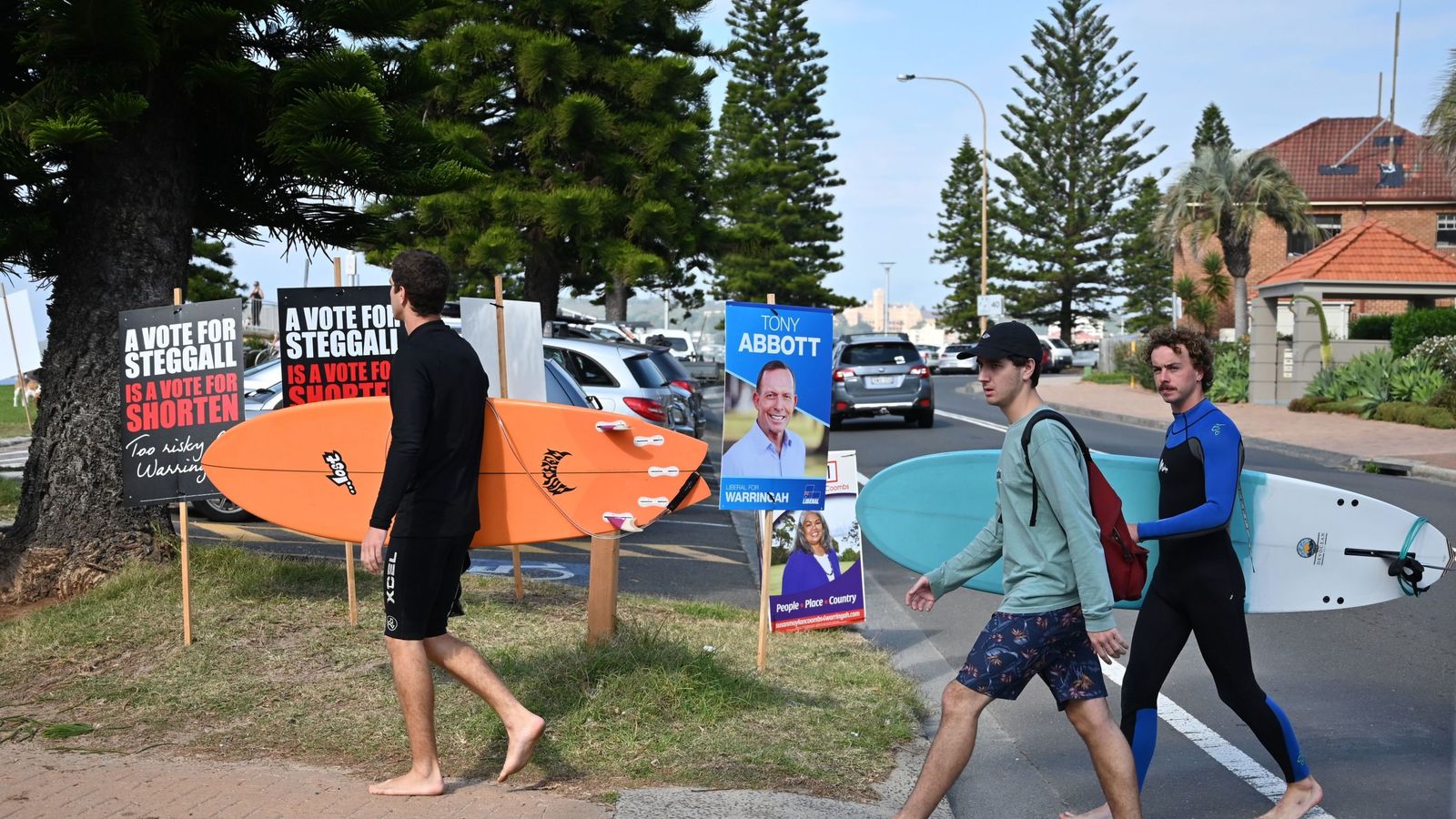 Polls have started to close in an election likely to deliver Australia's sixth prime minister in as many years.
Opinion polls suggest the conservative Liberal Party-led coalition will lose its bid for a third term, leaving current prime minister Scott Morrison having had one of the shortest tenures in the nation's history.
Polling closed in Australia's eastern states and territories at 9am UK time, with South Australia and Northern Territory polls expected to close half an hour later and Western Australia at 11am UK time.
Mr Morrison said after casting his vote: "Today is a choice. It's a choice about who you want to… be the prime minister of this country – myself or for Bill Shorten to be the prime minister of this country with higher taxes.
"Tonight the votes will be counted up and we'll see what the outcome is. I make no assumptions about tonight."
Mr Morrison could suffer at the polls, partly due to anger among party members about the ousting of his more moderate predecessor Malcolm Turnbull.
His support of the coal industry is also a contrast to most Australians' support of action against climate change.
He has promised Australia will meet its commitment under the 2015 Paris Accord to reduce the country's emission by 26-28% but has expressed concerns that anything further would damage the economy.
Bill Shorten, a former union leader who leads the opposition Labor Party, said he was confident of a win, following a campaign based on increasing wages for low-paid workers, increasing pay rates for those working on Sundays and reducing Australia's greenhouse gas emissions.
Mr Shorten has said that his government would aim to cut carbon emissions by 45% from 2005 levels by 2030, with net
zero emissions by 2050.
He added: "The world will know that, if Labor gets elected, Australia is back in the fight against climate change."
The latest opinion poll published in The Weekend Australian newspaper showed Labor was on track for 51.5% of the vote and the Liberals were looking at 48.5% on a two-party preferred basis.
In Australia, votes for unsuccessful candidates are redistributed until a winner is declared.
Voting is compulsory for Australia's 17 million eligible voters.
There were more than 7,000 polling stations across Australia and another 90 overseas.
The first results are expected later today.
More follows…
© Sky News 2019
---