---
Rugby star's Iranian grandparents will not be deported
The Iranian grandparents of Scotland rugby player Damien Hoyland have been granted leave to remain in the UK after a decision to deport them was reversed.
The family from Edinburgh had launched a petition against a Home Office decision to deport 83-year-old Mozaffar Saberi and his 73-year-old wife Rezvan Habibimarand.
Following a high-profile campaign against the move, the Home Office has now granted them leave to remain.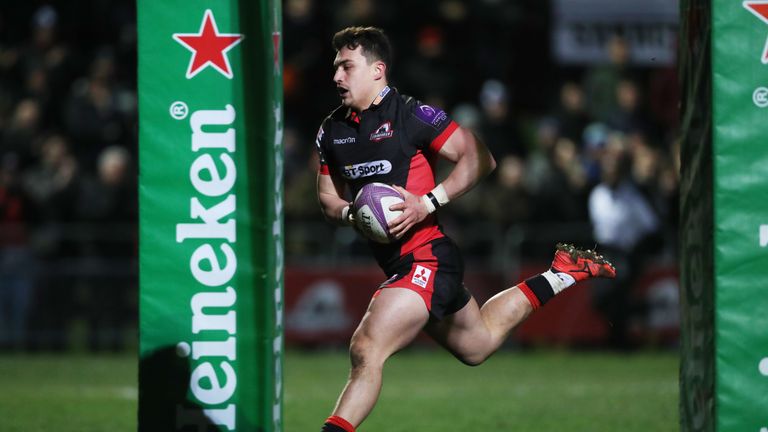 Image: Hoyland and his family from Edinburgh launched a petition against the deportation ruling
The couple's children and grandchildren are all British citizens based in Scotland.
They had complained that the deportation of the elderly couple would mean that their family would never see them again.
"I am delighted to advise that a few hours ago the Home Office confirmed they will be granting leave to remain in the UK to Mr Saberi and Mrs Habibimarand," said the couple's lawyer John Vassiliou.
"A letter has been sent by the Home Office to the First-tier Tribunal (Immigration and Asylum Chamber) requesting the court's permission for the pending appeal to be withdrawn.
"This will be actioned by the court in the next few days and thereafter the Home Office can proceed to issue visas to the couple."
He said their leave would be renewable every 30 months until 120 months – 10 years – are completed.
"This means that in around 10 years' time they will be eligible to apply for indefinite leave to remain and one year after that, if they wish to do so, they may apply for British citizenship," said Mr Vassiliou.
More follows…
---