---
Several high-profile websites including HSBC, Airbnb and British Airways hit by outages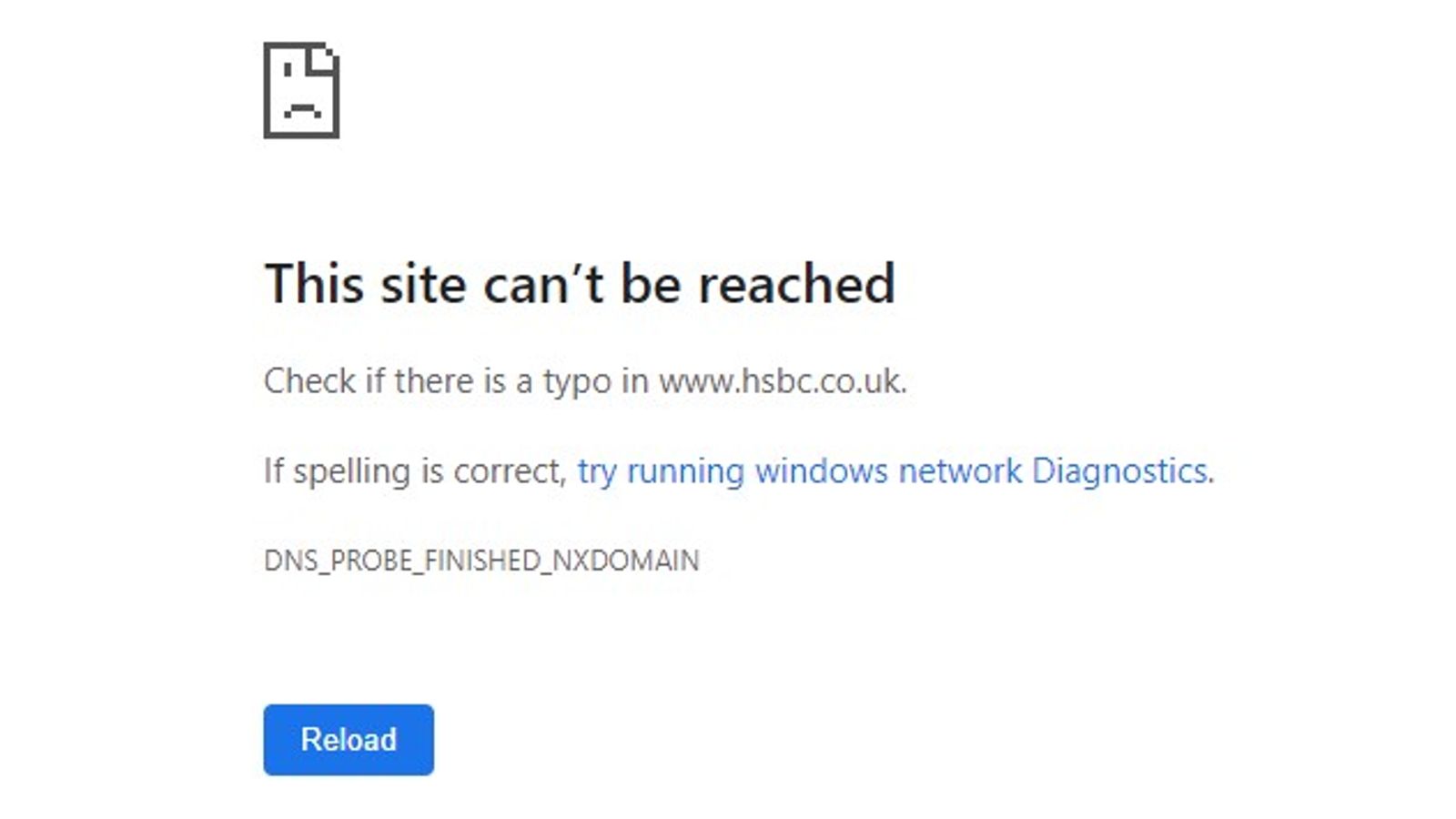 The websites of several high-profile companies including HSBC, Airbnb and British Airways appeared to have been hit by outages on Thursday.
A message on the BA website read: "Service Unavailable – DNS failure. The server is temporarily unable to service your request. Please try again later."
And a message on Airbnb's site said: "This site can't be reached."
HSBC's website had a similar message.
Some of the sites were accessible about half an hour after the issues were first reported, just after 5pm in the UK.
It is not known exactly what caused the issues.
And there are reports other airlines and major companies are also affected, as well as the 911 service on the east coast of the US.

© Sky News 2020
---