---
Social democrats beat Merkel's party in German election – preliminary results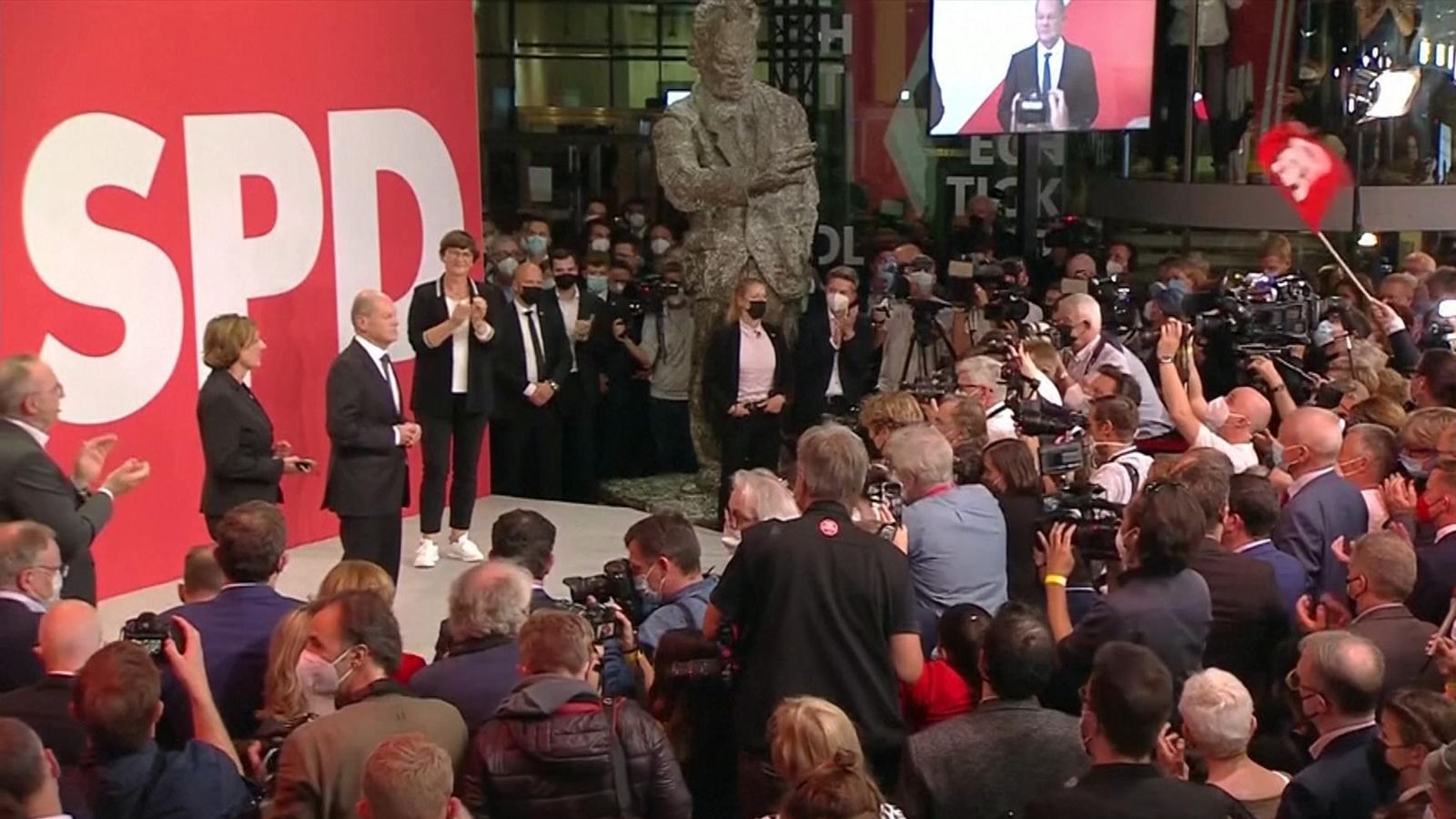 Preliminary results in the German election show the centre-left social democrats have beaten outgoing chancellor Angela Merkel's centre-right bloc.
SPD won 25.8% to the CDU/CSU's 24.1%, according to figures from German broadcaster ARD and Reuters.
The greens were next with 14.6%, followed by the FDP on 11.5%.
The two parties have signalled they are willing to discuss a three-way alliance with either of their two bigger rivals to form a majority government.
Right-wing populist party AfD came fifth with 10.4%.
In the running to become the next chancellor is CDU/CSU bloc's Armin Laschet and outgoing finance minister Olaf Scholz for the Social Democrats.
The greens, with candidate Annalena Baerbock, are also making their first run for the chancellery.

© Sky News 2020
---