---
Sturgeon rejects 'absurd' claims she 'plotted' against Alex Salmond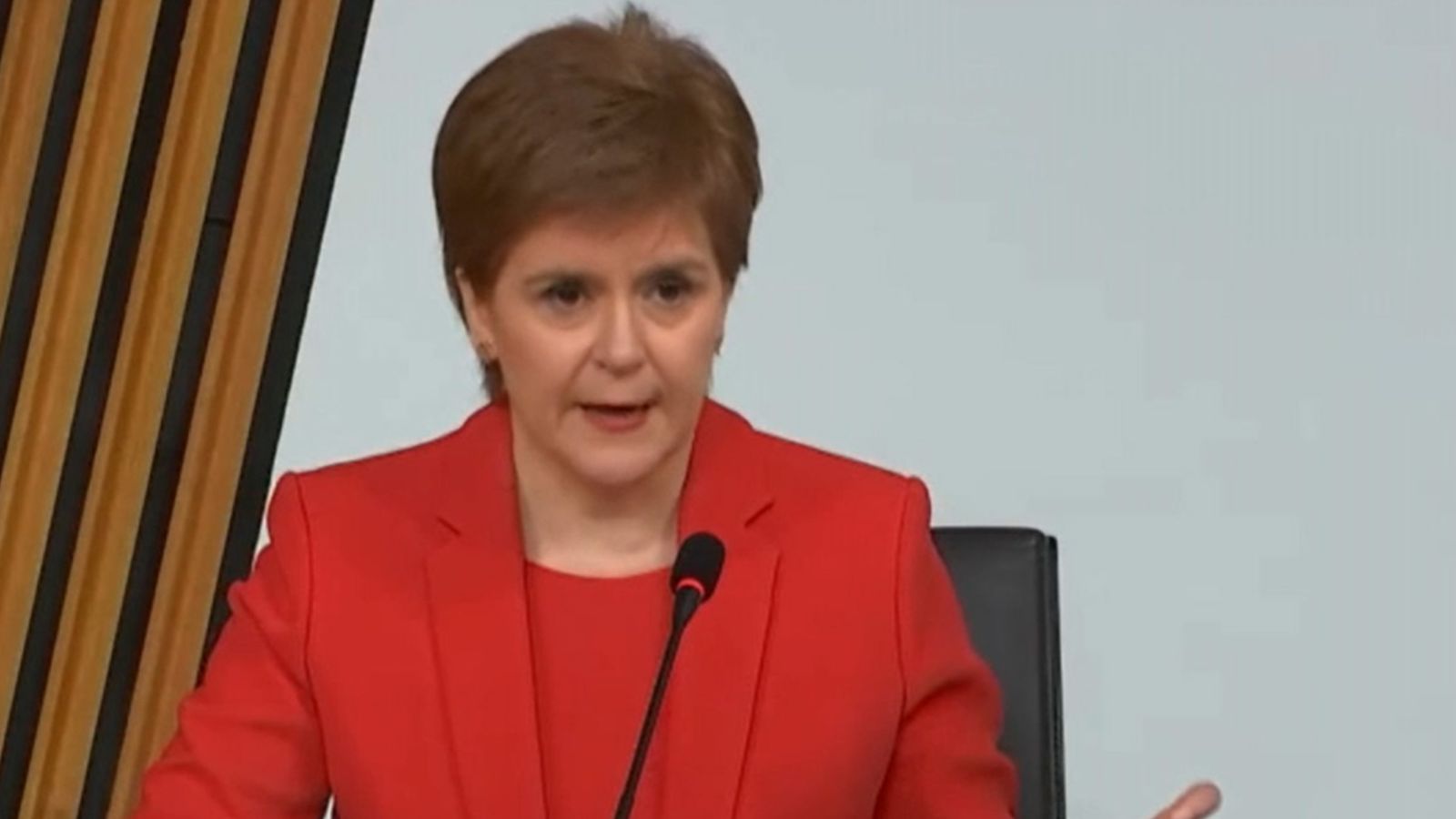 Nicola Sturgeon has told an inquiry any suggestion she "acted with malice" or "plotted" against her predecessor Alex Salmond is "absurd".
Addressing a Scottish Parliament hearing in Edinburgh this morning, the first minister said she acted "properly and appropriately" in the handling of harassment claims against her predecessor.
She said she was "relieved" to be finally giving evidence to the committee, but said: "I feel I must rebut the absurd suggestion that anyone acted with malice or plotted against Alex Salmond."
Ms Sturgeon said she cared for Mr Salmond "for a long time" and that the situation has been one of the "most invidious" of her life.
But she added that although he was cleared in a criminal trial, Mr Salmond's behaviour against women was "not always appropriate" and she "tried to do the right thing".
"A number of women made serious complaints against him," she said.
"I have searched my soul many times on all of this. It may be that I didn't get all of this right.
"But in what has been one of the most invidious, personal and political situations of my life I believe I acted properly and appropriately overall. I made the best judgements I could."

© Sky News 2020
---