---
Three dead after explosion in Kabul's green zone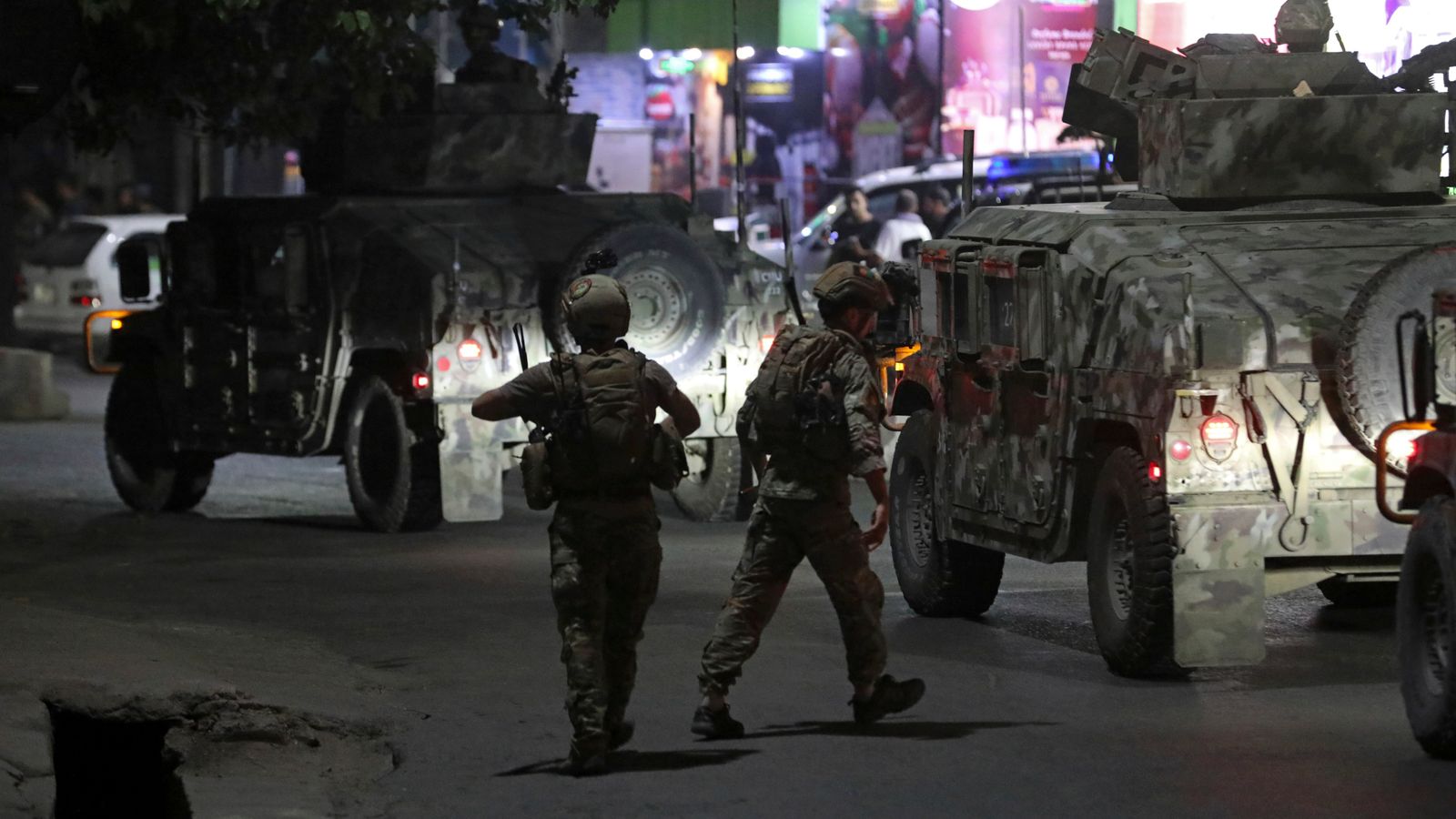 Three people have died following an explosion in the green zone of Afghanistan's capital Kabul.
While no group has claimed responsibility for the attack, it comes as the Taliban increases its offensives against the US backed government across the country.
A security official told Reuters the blast seemed to have come from a car bomb.
They added that two gunmen were still active in the area and fighting Afghan security forces.
A spokesman for the interior ministry said the blast happened in the affluent Sherpur neighbourhood, home to several members of the government, and deep within the "secure" section of the capital known as the green zone.
The spokesman added that it appeared acting Defence Minister Bismillah Khan Mohammadi was targeted in the attack, was targeted, although the politician's party said he was not present when the explosion detonated.
Elsewhere in Afghanistan, all but one district of the capital of Helmand province have reportedly fallen to the Taliban.
Fighting in Lashkar Gah has intensified, with elite Afghan commandos sent in by the government.
However, the regime's commander for the province, General Sami Sadat, has told residents: "Please evacuate your families from your homes and their surroundings.
"We will not leave the Taliban alive… I know it's hard… we do it for your future. Forgive us if you get displaced for few days, please evacuate as soon as possible."

© Sky News 2020
---