---
'Who cares about looking good?' Cummings says 260-mile trip during lockdown was 'right thing'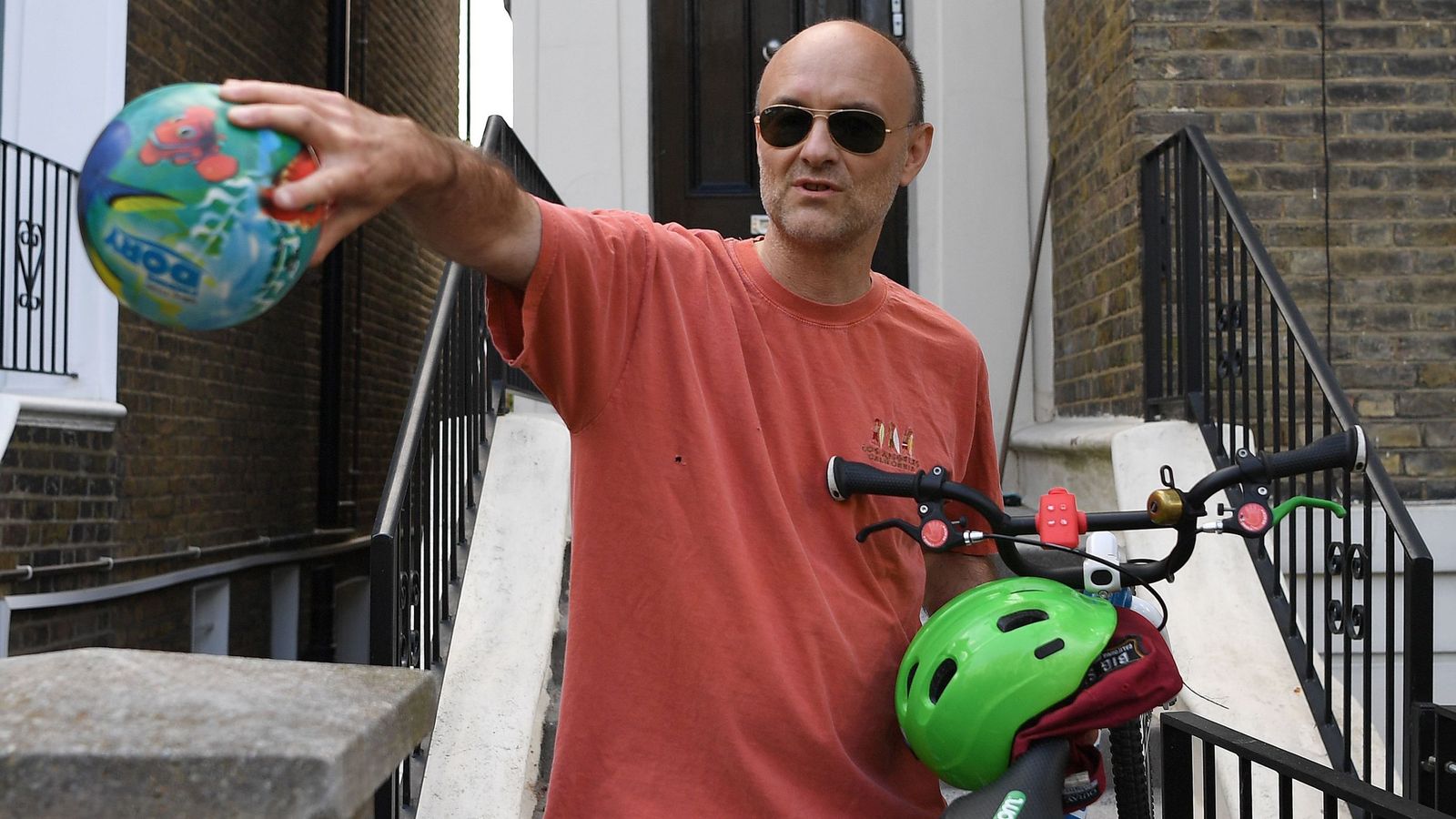 Dominic Cummings has insisted "I behaved reasonably and legally" after it was revealed he travelled 260 miles from London to Durham during lockdown.
When asked by reporters if his trip looked good, he said: "Who cares about good looks? It's a question of doing the right thing. It's not about what you guys [the media] think."
The PM's top aide also told off reporters for not social distancing, telling them: "You're supposed to be more than two metres apart – move out of the way."
The prime minister's chief adviser travelled to Durham from his London home with his wife and son to stay with his elderly parents – after developing coronavirus symptoms.
Durham Police confirmed they spoke to the owners of a property on 31 March – a week after the prime minister imposed the lockdown – after a call from someone reporting they had seen Mr Cummings in the area.
But Downing Street said nobody related to Mr Cummings was spoken to by police, and insists his actions were reasonable.

© Sky News 2020
---